ENT Doctor & ENT Staff in Washington, DC
We recognize that your choice of physician is driven both by the doctor's competency and personality. With ear, nose and throat problems, you need an Otolaryngologist who is experienced, understanding and supportive. You get this caring attitude from our staff each and every day at our Washington, DC ENT practice. We work together as a team to be responsive to your needs and to keep you informed about your health issues. We look forward to getting to know you!
William R Bond Jr MD, MBA, FACS
Otolaryngologist, Head & Neck Surgeon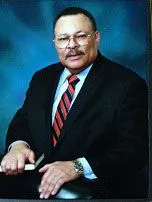 William R. Bond, Jr. M.D. – a native Washingtonian – is a graduate of the Saint Louis University School of Medicine. He completed his General Surgery training at Indiana University in Indianapolis, IN and his Otolaryngology-Head and Neck Surgery training at Georgetown University and the National Naval Medical Center in Bethesda, MD.
He is a Diplomate of the American Board of Otolaryngology, a Fellow of the American Academy of Otolaryngology-Head and Neck Surgery, the American Society for Head and Neck Surgery, and the American College of Surgeons. He is presently a Member on the Board of Governors for the American Academy of Otolaryngology-Head and Neck Surgery, and a member of the Washington Metro Otolaryngology-Head and Neck Surgery Society and the National Medical Association.
He is on the faculty at Georgetown University and Howard University in Washington, DC, and has been a faculty member of George Washington University and University of Tennessee Hospitals in Memphis, TN. He also served in the United States Navy and Naval Reserves for 28 years and retired with the rank of Captain.
He has admitting privileges at Washington Hospital Center, Georgetown University Hospital, Howard University Hospital and Holy Cross Hospital.
In his free time, Dr. Bond enjoys skiing, cycling, tennis, and golf. He has traveled extensively throughout the United States, taking particular interest in our National State Parks. One of his greatest achievements, both personally and professionally, has been his medical missionary work in West Africa.
Our ENT Support Staff
Practice Administrator-Linda P Bond, A.A., B.S.
Audiologist - Patricia Randolph, PhD, CCC-A